I must say that I'm not a huge fan of jam, I much prefer Marmite on my toast, but there are certain things that just don't work without a dallop of strawberry jam. Crumpets, Croissants and Cream Teas have all got to have lashing of strawberry jam, no other flavor works for me.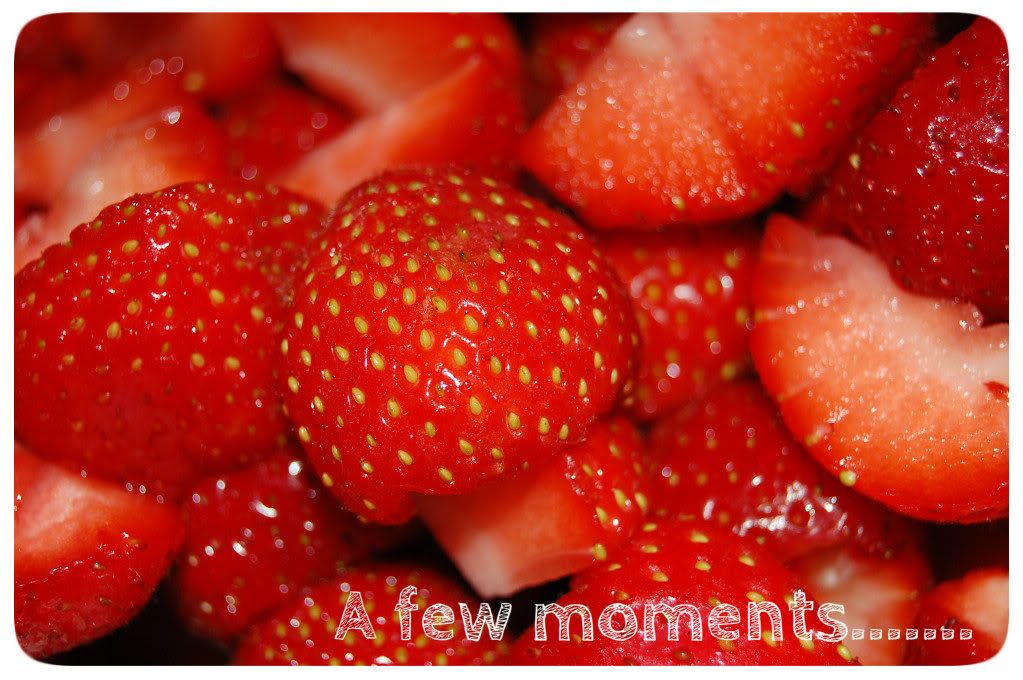 So each summer I like to make up a batch or 2 of strawberry jam to see us through the year and as last years batch had run out and we are in the peak of the English strawberry season now seemed like the perfect time.
Last years batch was alright, but I wanted this years to be top notch so I turned to a lovely book about preserves: The River Cottage handbook. Its a lovely book written by Pam Corbin and introduced by Hugh Fearnley-Whittingstall. I decided to follow everything to the letter, got all my ingredients and equipment ready and away I went. The recipe worked perfectly and I must say that the jam is delish with big lumps of fruit, a lovely set with a wonderfully intense strawberry taste....Just as Pam promised.
All that is now needed is to bake up a batch of scones, get some clotted cream and put the kettle on!
Thanks for Reading
Emma x