Today we have woken up to rain and grey skies and it feels like a bit of a pyjama day today, but luckily we managed to get out and about over the weekend and enjoy lots of lovely fresh air. Saturday was a child focused day with soft play and animal petting, but Sunday we did something more for the grown-ups and visited Trebah Gardens.
A few months ago I brought a copy of Gardens World and there was a special voucher that allows 2 for 1 entry to a number of gardens around the UK. I have been getting more into my gardening lately and thought it would a good opportunity to get out and get some inspiration.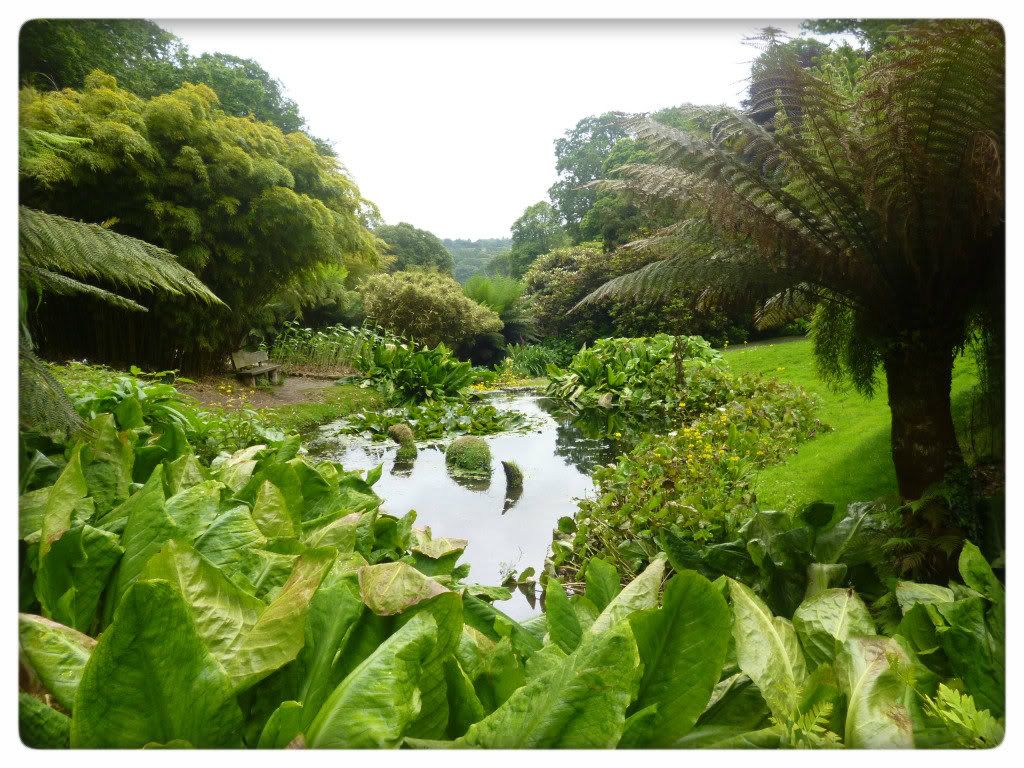 I must say that we are really rather spoiled with the gardens down here in Cornwall and some are really quite exotic looking with the counties sub-tropical micro climate and Trebah was no exception.
Although this was more of a day out for the adults, the children enjoyed themselves throughtly too. Watching the Koi Carp in the pond, running in and out if the giant bamboo and playing on the estates private beach.


A fantastic day was had all round and the weather was very kind to us. I did think we might have trouble getting the little ones to bed as they slept quite late on the way home but I think all the fresh air did them good as they went to bed no problem.
So if you are ever in the Falmouth area I can really recommend a trip to the Trebah gardens..... the cake in the cafe was yummy too!

p.s. My photos where not a good as I would have liked because on Saturday I dropped my DSLR on the floor and managed to break the lens....luckily the main body of the camera is fine so just need to get a new lens sorted!