This morning I did some baking with Little C as we haven't done any for a while and I decided on Brownies for today's bake. I haven't made them for ages and I've seen a lot of pictures on Instagram that have made my mouth water.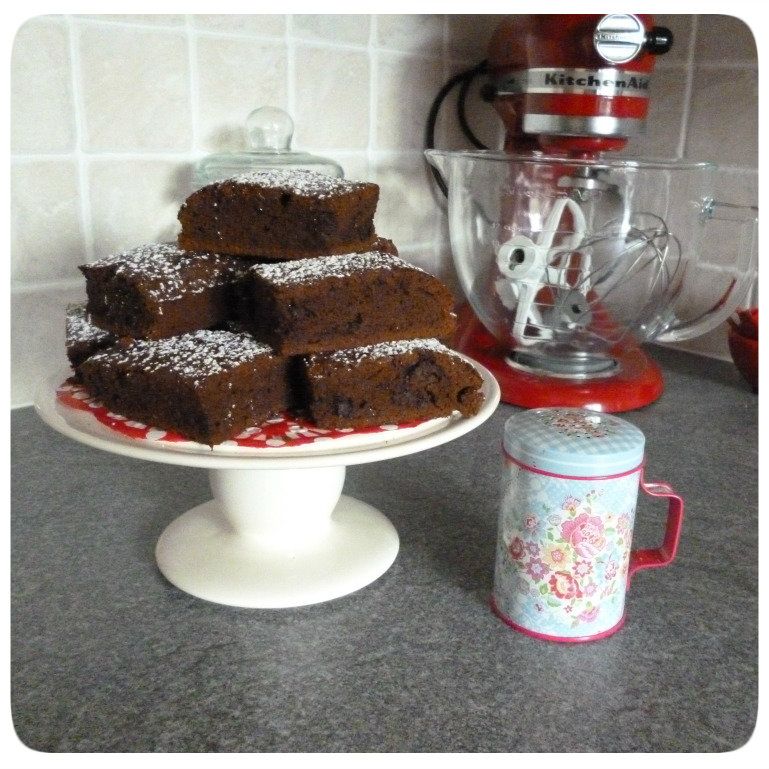 I have been using the same Brownie recipe for a couple of years and I'm not sure where I got it from. It's just written on a scrap of paper in my recipe folder. I really like the results I get from this recipe and I sometimes mix it up with a few nuts or some raspberries for a change.
Here's the recipe if you fancy trying them:
150g Plain flour
200g butter
300g caster sugar
4 eggs
80g Cocoa powder
1 tbsp vanilla extract
1tsp baking powder
0.5 tsp salt
100g good quality dark chocolate
Preheat the over to 175C (165C for fan ovens) and grease and line a brownie tin.

Put the butter into a small saucepan and melt, put this to one side to cool.

Break your chocolate up into smallish pieces.

Sift your flour, baking powder and cocoa together and mix in the sugar and salt.

Whisk the eggs together with the vanilla extract and add to the dry ingredients.

Mix in the slightly cooled butter so you have a batter and then fold in the chocolate pieces.

Scrape the mixture into the brownie tray and bake for 20-25

minutes.
Its the first time I have baked these in this particular oven and I found that 175C was a bit too high as they weren't as gooey in the middle as I would have liked, although they are still pretty scrummy.
I'm rather looking forward to sitting down later with a brownie, a nice hot cuppa and The Great British Bake Off this evening.